Carried out by a cosmetic dentist, teeth whitening is a safe, effective, and reliable way to boost your smile. There have been a lot of stories about unlicensed whitening practitioners in the press recently; at Bournemouth clinic Queens Park Dental Team our practitioners are fully qualified to deliver whitening treatment, and the gel that we use contains the legally safe amount of peroxide gel.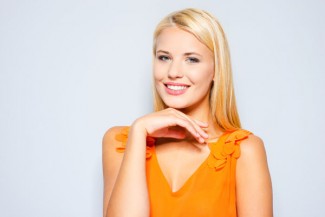 Why we need teeth whitening
If you think about what your teeth go through on an average day, it's not hard to see why they become stained and discoloured. Dietary factors, including coffee, tea, and red wine, can all cause staining of the teeth, as can habits such as smoking. Medicines, medicated mouthwashes, and even some medical conditions can all lead to tooth staining.
So long as it is carried out by a dentist, teeth whitening is a safe and predictable way to get rid of these stains, restoring a natural, bright whiteness to your smile.
Bournemouth teeth whitening
At Queens Park Dental Team in Bournemouth, we use the White Dental Beauty system, which is a home teeth whitening system. You will still need to come into our practice for a consultation with a dentist, so that they can assess the type and amount of staining, and make sure whitening is the best option. They will also check your oral health, because as with any cosmetic treatment, whitening must only take place in a healthy mouth to avoid the risk of complications such as sensitivity.
You will be fitted with custom-made whitening trays and provided with teeth whitening gel to use at home. All you need to do is place a small amount of gel in the trays and wear them overnight for approximately two weeks. The exact length of treatment will depend on how stained your teeth are.