In years gone by if you wanted a replacement dental restoration because of a chipped or broken tooth then the material of choice would have been metal. If you were very lucky, or indeed well-to-do, then you might have substituted the metal for gold. Nowadays however it isn't only the strength of the replacement restoration that's important, it's the overall look too. For this reason most dental practices now use porcelain crowns. In Bournemouth at Queens Park Dental we believe that they're a great replacement for broken teeth. Here's why….
Natural looking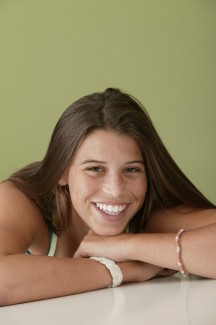 One of the great things about dental porcelain is that it's white and semi-translucent so immediately it has that natural tooth look about it. This is perfect for bringing out your brightest smile.
Colour matching
Porcelain crowns can be coloured to blend in perfectly with your existing natural teeth. This is better when you have undergone a scale and polish or even teeth whitening. In Bournemouth here at Queens Park Dental we can take care of this as well.
Soft yet durable.
Because of the pliability of dental porcelain it's easy to mould it into any shape the patient needs, giving them a seamless restoration. Once bonded into place however, it's incredibly strong and durable and in some cases once a crown has been placed it can last up to 15 years.
Stain resistant
One of the best attributes of porcelain crowns is that they're stain proof. This means that as a patient you can continue to enjoy all your favourite foods and drink without having to worry about any type of discolouration.
They're effective
Compared to other restoration or tooth replacement methods porcelain crowns are a cost effective way of retaining your smile. What's more, they come without the issues associated with some other forms of tooth replacement such as discomfort, wear and tear on other healthy teeth, or in the case of dental implants, possible failure. They're comfortable and above all they're low maintenance.
Okay so we mentioned 5 benefits, but here's one more for luck…..
Functionality
A custom-made crown should fit perfectly over a damaged tooth and fill the space between any existing adjacent teeth. This allows the patient to chew food better and speak more clearly. In other words it gives you back full dental functionality.
If you'd like to find out more about porcelain crowns in Bournemouth or have an annoying broken or chipped tooth (This includes dental emergencies) that you really need to do something about then come and speak to Hannah and the team. To book an appointment you can either do it online via our website at www.queensparkdental.co.uk, or contact us directly on 01202 303 322. We look forward to welcoming you.