What's this? A cracking toothache that takes over your entire head? You can no longer concentrate on your work or talking. Thinking and breathing have become difficult, you cannot even get a good night's sleep. Perhaps you are unable to eat or drink hot or cold drinks as you usually would? Most of us are familiar with this kind of situation. Our hearts sink with the realisation that life must temporarily go on hold. The pain is simply too much to bear. Quite frankly there is something pretty serious going down in your mouth and the time has come to take the matter seriously.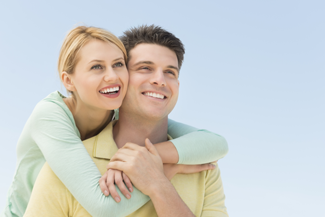 If you are experiencing chronic tooth ache it's quite clear you will need to visit an emergency dentist in Bournemouth quick sharp. We can assure you that getting to Queens Park Dental Team cannot possibly happen a moment too soon.
Here in Bournemouth, emergency dentist Hannah Neve is ready to help you. When you call us, you can rest assured that you are in safe hands. Regardless of how busy we may be with our routine pre-booked appointments. When you call in an emergency, we will aim to see you on the same day – the earlier in the day you call, the more possible it will be for us to fit you in.
The primary goal of an emergency appointment is to reduce your pain. Heck, we'll get rid of it all together whenever possible. Once you have stepped into your emergency appointment, you can be sure that you will not be leaving until we have made every effort to get you to a pain-free status. Once this has been achieved we will source the root of the problem and fix it. Yes, this could well take more than one appointment but wherever possible we will do as much as possible on the same day as your emergency call.
The Bournemouth emergency dentist service is for our regular patients and visitors to the area alike. If you are experiencing a nasty toothache, dial our number without further hesitation. If it so happens that you don't have toothache, save our number. Better to be safe than sorry. You never know when your next toothache will arise.