Besides choosing the type of braces you'd prefer to wear, finding the right orthodontist is one of the most important parts of the process. The person you choose to consult about orthodontics in Bournemouth, not only has to understand what you'd like to achieve from your treatment, but also how much you're prepared and able to pay, and what concerns you may have about wearing braces in general. Most dental clinics offer a free initial consultation, so make the most of this and visit two or three until you find the one that you feel most comfortable with. Remember to take a list of questions with you, so that you don't forget anything.
How to make your choice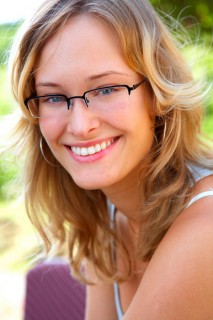 Personal recommendations are always best so ask around amongst family and friends to see if they have any suggestions. Remember, a qualified orthodontist will have undergone additional training to dental school and will be fully trained in fitting braces as well as dealing with more advanced treatments. So be sure to find out what qualifications they hold.
Brand names
Another thing to be wary of is orthodontists who only offer certain braces such as invisalign or Damon. This is perfectly alright if that's the type of braces that you're after but don't feel pressured into accepting a system if it doesn't quite meet your needs. This is why it pays to visit several orthodontists in your area and find one that's the best fit for you.
Location
Whether you're considering invisible braces in Bournemouth or going down the more traditional route of metal braces, you'll still need to attend regular visits to your dental clinic, so location is of importance. It can be very frustrating if your orthodontist is the other side of town and you've got to get through heavy traffic in the middle of your lunch break, for example.
Price
You may feel a little uncomfortable discussing money at your first consultation, but there can be significant differences between clinics for the same treatment. Make sure you get a price for the entire treatment from start to finish so that you can compare notes later. Many clinics offer payment options, so again find out what's available.
Previous work
Finally, most orthodontists should be able to show you pictures of 'before and after' for patients that they've treated. This is a good indication of their expertise and you can ask whether you're able to speak to any of the patients to find out first hand how they felt about their treatment and the results.
Armed with all of this information you should be able to make a decision to help you go ahead with tooth straightening. In Bournemouth there are plenty of clinics to choose from and if having whittled it down to one or two and not much to choose between them, then we'd say go with your gut instinct. Here at Queens Park Dental we have a small, friendly and skilled team and we make it our business to forge a relationship with each and every patient. We also welcome dental emergencies, why not contact us for a free consultation by dialling 01202 303322 or via our website at www.queensparkdental.co.uk.