If you have experienced pain and discomfort from a sudden dental emergency, then you know that an emergency dentist can help. Emergency dentistry has become more common in recent years and is more accessible and affordable than ever.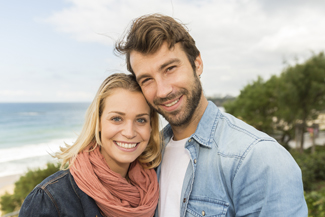 At Queens Park Dental Team, we are here to help you when you need help most. Our emergency dentist in Bournemouth, Dr Hannah Neve, is here to offer treatment at the first sign of discomfort or infection, preventing serious oral problems from occurring. Simply get in touch, explain your emergency in as much detail as possible and we will strive to book an appointment for you as soon as possible.
Here are a few benefits of visiting the emergency dentist in Bournemouth.
Fortify your oral health
Sudden accidents and injuries can affect the health of your teeth and even lead to tooth loss. Dr Neve can prevent permanent tooth loss and long-term problems and provide specialised treatment for your individual situation.
Protect your oral restorations
Accidents do not always involve your healthy teeth; sometimes they can affect your restorations. If a filling or crown breaks, visiting the emergency dentist in Bournemouth is really important for preventing infection and ensuring that your teeth remain functional. Broken brackets on braces can compromise your entire teeth straightening treatment, therefore seeing Dr Neve for repairs is crucial.
Emergency dentistry can help in more ways than you think
When you have an accident or other injury in your mouth, your first thought may be to visit the hospital. However, the casualty department is not the best place to seek dental treatment as they rarely have the equipment or experience to effectively deal with your dental issues. Therefore, unless you sustain very heavy injuries to your mouth, it is always a better idea to visit an emergency dentist. Immediate treatment of dental problems will prevent the need for extensive and expensive treatments in the future.
Get in touch
To learn more about our emergency dental services in Bournemouth or book an appointment, give us a call and we will do our best to accommodate you. Why not save our number in your phone, just in case an accident or emergency does happen?