At Queens Park Dental Team, our professional staff always offer sensitive and supportive care to their patients. However, we understand that, in an emergency situation, this kind of approach is vital for reducing any possible feelings of trauma that the patient might be experiencing. This ensures that our patients do not suffer psychological damage while they are experiencing physical difficulty with the teeth when they visit the emergency dentist in Bournemouth. The right care can make all the difference to the patient's perception of their experience.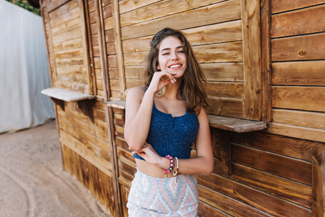 What can the emergency dentist in Bournemouth do?
The difference between an emergency dental appointment and a regular one is that, during an emergency, the dentist will prioritise issues that are not normally present during routine work. Hannah and the Queens Park Dental Team will be focused on the following:
Saving any loose teeth – this is an urgent procedure because, although a tooth may seem solid and inert, it is actually living tissue with nerves and a blood supply. The longer the connection between it and the body is damaged or broken, the less likely it is that the tooth will be secure and function normally again. Given the right treatment from the emergency dentist in Bournemouth, it is often possible to save a loose tooth. If it is not possible to save it, tooth replacement methods are sometimes more effective when considered as soon as possible after the loss of the previous tooth;
Pain reduction – many people are prompted to see the emergency dentist in Bournemouth because they are in pain. This may have an underlying cause that will take extensive work to repair, but this does not mean that there is nothing that can be done about the pain in the interim. Hannah and the team will focus on offering pain relief as soon as possible after someone visits Queens Park Dental Team for treatment;
Stopping infection – if someone has damage as the result of an accident where a foreign object has interacted violently with the mouth, there can be risk of infection. Hannah will be looking to see if there are any ways to reduce the risk and ensure there is no debris in any wounds.