It's sudden, it's unexpected and it hurts like hell. It's a dental emergency and you need to get yourself to an emergency dentist in Bournemouth as soon as you can. But, you're in a panic. Your teeth are on the ground in front of you, or you have woken up in so much pain you can barely move your head. Either way, right now you wish you knew the number of an emergency dentist in Bournemouth off by heart, just like you know to dial 999 for a medical emergency.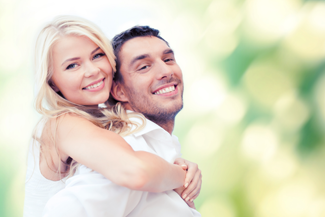 Instead, you are going to have to hunt around in your wallet looking for that appointment slip you were given for your next check-up. Or you're going to have to go online and key in 'emergency dentist in Bournemouth' to find the nearest one and hope to goodness they have a space for you today. All next to impossible to do if you are shaking all over after an accident or your head hurts so much you can barely see. Don't you wish you'd had the foresight to store the number of Hannah and the Queens Park Dental Team in your phone? But that's the thing with emergencies, we never think they are going to happen to us.
Do it now. Put our number in your phone. Put it in your kids' phone too. Put it in your elderly parents' phones and your partner's phone. Now that everyone has our number in their phones, you can relax. You are covered for contacting us in a dental emergency. Now you just need to figure out what a dental emergency actually is.
Toothache
If you wake up with severe toothache, or you have had one for more than a day or two, this is an emergency. You need to get here so that we can get rid of the pain and deal with any infection. Leave it, and you might lose your tooth.
Knocked out teeth
If you can get yourself and your teeth to us within two hours of them being knocked out, we stand a good chance of being able to re-insert them.