We are a small and friendly dental practice who are based in Bournemouth. We strive to help each and every patient we come across and strive to have a positive impact on them and their smile. We wish all of our patients to have a healthy and bright smile as we take time to get to know them on an individual basis and always put their needs first. We offer a number of different treatments which will be discussed in this article.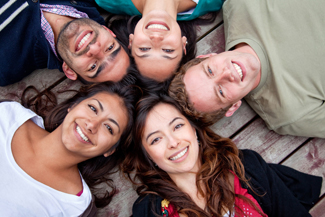 We offer all the treatments that you could need, with an emphasis on dental hygiene and preventive practice. We want everyone to have the healthiest smile possible and will make every effort to make our patients grin. This article will show you what practices we offer alongside why you should choose us.
What treatments are available?
We offer many different treatments that can be split up into four categories. This allows our patients to find the treatment that will most benefit them and their smile. With a focus on preventative dentistry, we offer specific kinds of treatment, including the ones dealing with sensitive and children's teeth. We offer treatments on dental hygiene including fresh breath, smoking cessation, and periodontal treatment. This can ensure that your mouth is being kept as clean and as well looked after as it can be.
We also offer mouth cancer screening so you can be assured that we will look after all aspects of your health. In terms of general treatments, we take on new patients regularly to ensure that they receive the highest level of care. We also offer emergency appointments so you can get the help that you need and fast. We can offer extractions and oral surgery when the need for this practice arises alongside offering mouthguards for contact sports, as well as treatments for pregnant women.
We also offer cosmetic dentistry which can allow you to build the smile that you wish you had. These treatments include Teeth Whitening, Invisible Braces (In-Line), White Fillings, Porcelain Veneers, and Inlays & Onlays. This means you can work with your dentist to build up your new and improved smile. Finally, we offer treatments specifically for missing teeth.
Why should I consider this practice?
We are a practice that puts the needs of our patients before everything else. We want all our patients to feel comfortable and at ease in our practice. We will make every effort to ensure that all patients can access the treatments that they need. We offer the highest standard of care and customer service to best meet the needs of all patients. We keep up to date with modern dental practice to ensure that patients get the best level of treatment. Utilising our motto, every team member here at Queen's Park will strive to 'bring a smile to your face'.
If you think that any of these treatments could be for you and you think that this practice could be a good fit for you, then you should consider looking at our website. There you will be kept up to date with how to best access our practice as well as make informed choices about what treatments could be a good fit for you and your smile.