Many of our patients wish that they had whiter teeth, as even the best oral care routine can lead to teeth that over time are yellowed or stained. With our help, here at Queen's Park Dental, our patients can have a brighter and whiter smile. Habits such as drinking tea, coffee, cola or red wine can lead to these stains alongside habits such as smoking. These things can, over time, add to the natural discolouration of the teeth. This can lead to people wishing for a treatment such as Teeth Whitening Bournemouth, this can be a quick and easy way of making your smile look healthier. Patients can be assured that this treatment is safe and can be used in your own home. The rest of this article will discuss how this treatment works as well as what you should do next so you can make an informed decision about whether this treatment could be the one for you.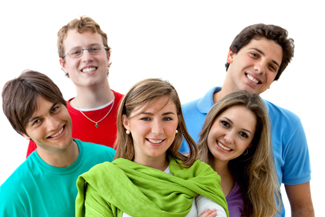 How does this treatment work?
If you think that Teeth Whitening Bournemouth could be the treatment for you then we can offer a tray system for your personal use. These can be used in the comfort of your own home. These results are safe and predictable making it a good choice for our patients. The degree of time that needs to be taken on the process will depend on the degree of staining on your teeth. The process works best on lightly stained teeth but can work on darker teeth. The process of doing this treatment in your own home allows you to top up the gel whenever it is needed. The treatment can take between 2-3 weeks to have the best effect on the teeth. Highly trained professionals will be on hand to ensure that you know how to use the treatment and how to yield the best results, they will support you through your ambition to make your smile brighter and whiter.
What should I do next?
If you think that Teeth Whitening Bournemouth could work for you then you first will have a consolation with Hannah, this will be used to determine whether this treatment could be the one for you. Hannah will work with you to check that you are an ideal candidate for this treatment. Impressions will be taken of the teeth so the trays can be developed to fit the exact shape of your mouth. No two smiles are the same and this is reflected in our ability to create custom trays for each patient. You will then receive your White Dental Beauty's teeth whitening gel, which is used to lighten the teeth, the gel is made up of special ingredients that will not irritate the mouth but will instead keep the mouth hydrated and leave it minty fresh. If you think that this treatment could be for you then you should have a look at the website to learn more about this treatment in detail. You can then get in contact with the practice and organise your consultation with Hannah so you can begin to perfect your smile.