Many people have concerns about their smile and this could be linked to an array of issues. All of these issues are valid and are things that we can help with. Maybe you wish that your smile was whiter? Or perhaps straighter? Or maybe you wish that it had fewer gaps? A smile can be a great source of discomfort if you are not happy with it. Nobody should have to cover up their smile because of low self-esteem. Here at Queens Park Dental Team, we understand the power of a smile and wish to help you begin to build and maintain a smile that you can be proud of.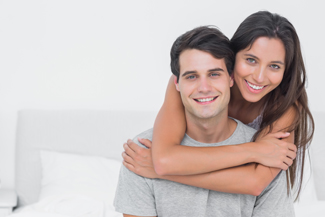 Why should I go to the dentist?
Having a good working relationship with your chosen dentist can allow you to maintain a healthy smile for longer. It also means that you can prevent issues from occurring unnecessarily with your teeth. Issues such as periodontal diseases can be avoided providing you keep up a vigorous dental hygiene routine alongside keeping up with regular dental appointments. A good working relationship with your dentist is vital to ensure that your smile is as healthy as it can be alongside being able to take steps forward to having a smile that you are proud of and cannot wait to show off.
Why should I come to Queens Park Dental Team?
You should consider us to be your go-to dental team as we are welcoming and will put you and your smile first. We want all of our patients to be as comfortable as possible and we make the effort to get to know our patients before we carry out any treatments. We strive to give patients the best level of care and most up to date treatments. We will always ensure that our treatments are safe and will benefit you in a positive manner. This means that patients can be put at ease that they, and their smile, are in the best possible hands.
What treatments do you offer?
We offer many different treatments that are included in four categories. These four categories are preventative treatments, general dentistry, cosmetic dentistry, and treatments that are specially designed to combat the issue of missing teeth. These numerous treatments are specifically sculpted and offered to give patients the best level of service. We put a great emphasis on the practice of dental hygiene. We want to help all of our patients keep their smiles as clean and as healthy as possible. Patients who opt for this treatment have the luxury of carrying out this treatment in their own time and in their homes.
What should I do now?
If you think that you could benefit from being one of our patients then you should consider having a look at our website. There you will find all the necessary information about our practice and be kept up to date with any news on how our practice is run. There, on the website, you can also find out more about the treatments we have on offer. You could consider your chosen treatments in depth as this will allow you to make the most informed choice. We cannot wait to help you and your smile.