Dental emergencies occur when you least expect them and they can alter your plans considerably. More importantly, they may leave you wondering if it is possible to find emergency dental care. Seeing an emergency dentist as soon as possible after an accident can mean the difference between saving and losing a tooth.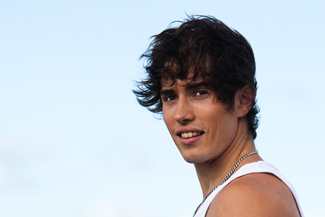 At Queens Park Dental Team, we offer quality emergency dental care in Bournemouth. Our experienced and highly-trained emergency dentist in Bournemouth, Dr Hannah Neve, will offer solutions for severe pain and will do her best to restore the health of your teeth as soon as you need it. Timing is important in dental emergencies and we will do our best to book an appointment for you as soon as possible.
For a toothache
A toothache is a very common dental emergency and can have many underlying causes. Visiting the emergency dentist in Bournemouth is the best way to resolve it. If the pain is unbearable, ensure that the area is cleaned thoroughly and try to remove any trapped food remains. You can take regular painkillers or use a compress against the side of your mouth. However, do not put medication straight on your affected tooth or teeth as this can harm the gum tissue. Once Dr Neve examines your teeth, she will be able to find the exact cause of your toothache and propose the best treatment possible.
For a knocked-out tooth
If you lose one of your teeth during a sports activity or an accident, it is really important to locate it. Do not touch the tooth from the root and try to remove any dirt gently with lukewarm water. Be careful not to remove any gum tissue. If you store the tooth properly in a container of milk or saline solution, you are more likely to have it reinserted successfully within an hour following the accident.
For chipped and cracked teeth
Chipped and cracked teeth are not usually painful, but quick action by an emergency dentist in Bournemouth is required to prevent infection and reduce the need for extensive dental treatment. Hannah will do her best to restore your chipped or cracked teeth to their previous state.