All around the world, the most popular form of cosmetic dentistry is teeth whitening. In Bournemouth, we find that many people come to us for teeth whitening because it is a quick and easy way to give their smiles an upgrade, especially if they have got an important event or celebration coming up. This could be something like a wedding or an interview for a job where you really need to look your best.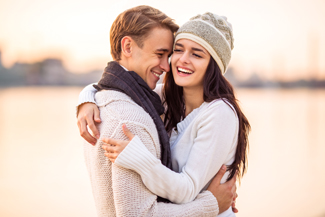 At Queens Park Dental Team in Bournemouth, teeth whitening treatments with Hannah Neve will help your teeth get their gleam back, getting rid of stains and general discolouration. You are in safe hands when you come to us. Hannah has been the dentist here since 1991 and has a special interest in improving people's smiles.
In Bournemouth, teeth whitening is achieved using a simple, easy system that you take home to use. Here's how it works:
Your treatment
First you visit us for a consultation with Hannah, so that she can make sure that teeth whitening is a suitable treatment for you. Teeth whitening will not work on everyone. If you have some kind of artificial tooth work already in your mouth, then having your teeth whitened is not a great idea. This is because teeth whitening in Bournemouth cannot alter the colour of porcelain false teeth, dental implants or veneers. It would whiten the natural teeth around them and then the artificial teeth would seem discoloured. Better to leave well alone.
However, if your teeth are all your own, then Hannah will take impressions of your teeth in order to create trays that exactly fit your mouth. Your trays will come with a supply of White Dental Beauty whitening gel. Queens Park Dental Team uses this particular brand of gel because it is made to a patented formula that reduces sensitivity, hydrates the teeth and has a lovely minty flavour. Altogether, teeth whitening in Bournemouth will involve two visits to us and treatment taking two to three weeks. You will also be able to top up your whitening if the brightness starts to fade in the future.