Visiting the dentist can be scary. Around a third of UK adults experience a fear of going to the dentist. This may be a result of painful or traumatic experiences as a child, a fear of drills or other aspects of the dental experience.
This fear can have serious consequences. If going to the dentist feels that difficult for you, you may miss out on your twice-yearly check-ups. This could give gum disease or tooth decay a chance to develop, neither of which will you become aware of until it has reached a critical stage. Only dental tools can pick up the signs of decay and disease in the early stages, when treatment is easier and less invasive.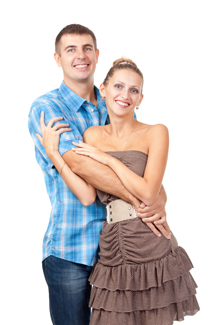 Putting you at ease
Here at Queens Park Dental Team in Bournemouth, the most common reason we see patients as their emergency dentist in Bournemouth, is tooth decay. This sometimes manifests as a low-level nagging pain that gets worse over time, or it can also be a sharp, sudden pain.
However it starts, once you have toothache, book in to see our principal dentist Hannah Neve. Hannah has been a practising dentist since 1986 and she is well-known for her compassionate and down-to-earth approach. She is well aware that some patients experience dental phobia and uses the latest techniques to provide as pain-free a treatment as possible. For example, for injections we use the Vibraject injection technique for local anaesthetic.  Because it uses vibrations to administer the injection, it means the pain experience by the patient is minimal.
If your toothache has got to the severe level, then call us and ask for an appointment with the emergency dentist in Bournemouth. We aim to see our emergency patients on the same day that they call, however the earlier in the day you can give us a ring, the better.
Why wait for a crisis?
But why leave it until there's a need for the emergency dentist in Bournemouth? Drop into our modern and welcoming surgery today so you can be assured of the level of service and comfort you'll receive from a visit to the Queens Park Dental Team.