Many adults feel that their teeth could use a little bit of straightening or realignment.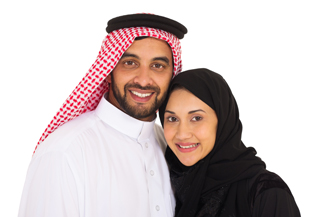 And while there are myths that state you cannot have your teeth straightened as an adult, there are now many options to get that straighter smile you deserve; everything from clear, cosmetic to invisible braces, the possibilities are endless!
But this array of different braces and aligners has led to many questions being asked by adult patients; which one is the best? Which braces straighten teeth fastest and, of course, which one is the most affordable?
When you come to Queens Park Dental Team for teeth straightening Bournemouth, our team will assess if you are suitable for our popular and effective invisible brace, the In-line invisible brace. Perfect for correcting spacing, misalignment and issues with overcrowding, many of our adult patients have used this brace and have achieved the smile that they deserve. And now, it could be your turn!
Curious to learn more about teeth straightening Bournemouth? Here, we answer the top 5 questions we are asked about the In-Line invisible brace.
How does it work?
If our cosmetic dentist Dr Hannah Neve determines that you are suited for In-Line braces, then we will need to take a scan of the inside of your mouth.
Using computer technology, these scans will allow us to create a set of custom-fitted aligners which you will wear. Typically, each aligner is worn for between 4-6 weeks and gently pushes your teeth into the desired position. No tightening, no wires and no excruciating discomfort.
How long does it take?
This will depend on the severity of the underlying issue being corrected, so your treatment time will be very personalised.
This having been said though, this form of teeth straightening Bournemouth typically takes an average of 6-8 months to complete.
Is it uncomfortable?
Despite what you may have heard, there is no such thing as orthodontic treatment without some degree of discomfort.
While typical metal braces use wires, force and tightening to move teeth (which can be uncomfortable at times), the In-Line brace uses gradual motion to push your teeth into the position that you want. After changing each aligner, there may be a sensation of tightening and pressure, but this is totally normal.
However, if you are worried about the level of discomfort you are experiencing with your brace, contact our team immediately for an assessment.
Is it effective?
The In-Line invisible brace is effective if used correctly.
If you fail to keep it in for the required time each day, the treatment may take longer. Similarly, if it is used to correct an issue that it is not designed for, it can actually worsen the position of your teeth. Assuming these requirements are met, its overall success is over 97%!
Is it an expensive brace?
Most adult orthodontics will seem expensive, but at Queens Park Dental we are able to offer suitable patients financing options or dental plans. These break down the overall cost into affordable, monthly chunks.