For patients wanting the best results when considering brightening their teeth, the safest and most effective method is to have our highly capable dental professionals at Queens Park Dental Team do it for you. We offer quality treatments in teeth whitening Bournemouth that provide patients with outstanding results. Hannah is very experienced in this procedure and has provided many patients with pleasing results.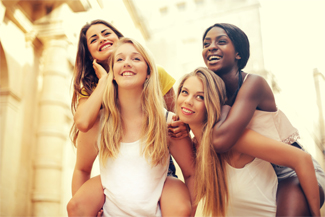 Patients may well ask why choose us for teeth whitening Bournemouth when there are dental products available over the counter that target brightening teeth? The truth of the matter is that while these products may seem like the more convenient option or more affordable, what they don't do is offer the same quality of brightening results that an in-chair treatment does.
When looking for a brighter smile, it is vitally important that a patient seeks consultation with a dental practitioner to first determine that there are no worrying issues with oral health. This is important because no treatment will offer the results wanted until any poor oral health condition is treated. In many cases, discoloured teeth are not easily-corrected surface issues but the root cause of discolouration goes much deeper. A dentist is the best-placed professional to determine the actual cause of tooth discolouration and offer corresponding reliable treatments to restore teeth's brightness and dental health. Hannah has the complete set of credentials – experience, knowledge and tools – with which to give patients the happy bright smiles they are after.
We take a look at some of the plus points of professional teeth whitening Bournemouth that promote this option as the more favourable one.
//Benefits of brightening teeth at Queens Park Dental Team//
Less risk of tooth harm
The process of brightening teeth requires teeth to be exposed to bleaching ingredients that if used incorrectly, can cause damage to teeth and discomfort to the patient. It has been found that patients, in their haste to whiten their teeth, use these products the wrong way and end up damaging teeth enamel that then needs professional dental care to reverse.
Professional teeth whitening at our dental clinic is safe and effective and achieves high levels of patient satisfaction.
Reliable teeth whitening effects
Another disadvantage of store bought products to patients is that they contain low amounts of the actual bleaching ingredients that whiten teeth. This is why those patients who opt for in-chair treatments find the brightening results they are after without the frustration and time wasting of countless attempts of DIY teeth whitening.
Customised teeth brightening treatments
Like all of our other dental care services, our teeth whitening procedures are customised to meet individual patient needs. Patients with dental restorations or crowns will find that they need a personalised approach as the procedure is not as effective for these patients. Hannah will first conduct a proper professional consultation to determine your exact needs before suggesting the best way to proceed.
Are you looking for a dental clinic offering the highest standards in dental care? Then you will want to get in touch with us at Queens Park Dental Team for your next dental check-up.