When you wake up in the middle of the night with pain under one of your teeth, it is a cause for concern, to say the least!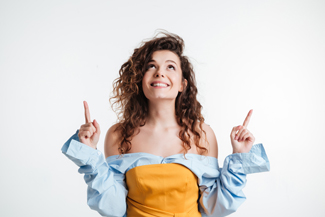 While dental emergencies can happen for a myriad of reasons, it is important to seek medical advice as soon as possible when one strikes. Delaying medical intervention could cause the problem to worsen and may even lead to more discomfort.
If you are slightly nervous of the dentist, it is important to remember when you book your emergency appointment that dental emergencies are exceedingly common; so much so, that many dental surgeries allocate appointment slots each day to handle dental emergencies, meaning you won't be in discomfort for an extended period.
At Queens Park Dental, we are proud to be able to offer patients same-day appointments with our emergency dentist in Bournemouth. Using state-of-the-art technology, Hannah Neve and our team will endeavour to make you as comfortable as possible and will treat you with extra care if you are in pain. No judgement, no lectures, just a caring team who will ensure you leave the surgery feeling better than when you arrived.
But what conditions should you pay a trip to our emergency dentist in Bournemouth for? Read on to find out.
Discomfort
It goes without saying that the moment you notice a persistent toothache, you need to see our emergency dentist in Bournemouth!
Anything from a gradually worsening pain, to sudden sensitivity or a throbbing ache, requires urgent dental treatment and could indicate anything from a dental abscess to a lost filling.
Swelling
It is a stereotypical image but with good reason; when you have a severe toothache, it is likely that your face will swell up.
However, even if there is no discomfort and you notice a sudden or gradual swelling to your face, gums, neck or jawline, then you should see a member of our team as soon as possible. As above, this could indicate an abscess or even an impacted tooth.
Lost filling or crown
A lost filling or crown are common occurrences at our dental surgery, with any number of patients visiting to have their crowns or fillings refitted. While it may not initially seem a cause for concern, a lost filling or crown needs urgent attention, otherwise, bacteria can accumulate around the now exposed pulp, leading to infection. So, best to err on the side of caution and book an appointment as soon as the filling or crown becomes loose!
Damaged braces
While uncommon, fitted braces can become damaged and will require a dental professional to assess the severity.
If your brace becomes damaged, loose or detached, contact our team and your orthodontist for appointments to get them back on track.
Chips and cracks
Very common in sports players and younger children, cracks and chips to the teeth require a quite urgent restoration from a member of our team. Delaying having the teeth repaired could result in bacteria gaining access to the pulp of the tooth and causing infections, decay and discomfort.