If you dream of having whiter teeth, then you're not on your own. Drinking tea and coffee, red wine or smoking can cause your teeth to become discoloured and it's not unusual for patients to want to gain lighter and brighter teeth. At Queens Park Dental Team, Hannah Neve, our founder, has a great treatment for patients that is both safe and effective to use. The only way to get a brighter smile is to ask and we can help show you how teeth whitening Bournemouth can really get you smiling!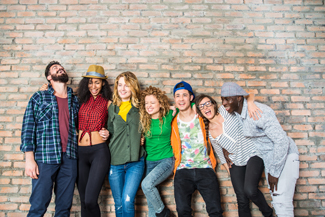 What we offer
At Queens Park Dental Team, we have a home treatment called the White Dental Beauty System. It consists of a whitening gel that contains a unique formula that is designed to limit sensitivity. This gel is added to your bespoke trays that you then wear over your teeth and it not only lightens the colour of your teeth, but it also hydrates them and leaves them feeling lovely and fresh, thanks to the mint flavour it has.
How long does treatment take?
You will need 2 appointments with us at Queens Park Dental Team. For teeth whitening Bournemouth, it couldn't be simpler. You will have an appointment to check if this is the right course of treatment for you and for us to get the measurements for your trays. Once the trays have been made for you, we can provide the gel and all you will then need to do is come back and see us after 2-3 weeks of using the home kit.
Is it safe?
The White Dental Beauty System has the latest accreditation and contains a safe level of peroxide gel, which is within the legal limits. By coming to a dental practice to get your teeth whitening treatment, you can be sure that you are getting safe and well-tested treatments. Teeth whitening through any other means than a registered GDC dental practice is neither legal nor safe for patients. So, if you want to come and have a treatment that could give you more self-confidence about the appearance of your smile, you should ensure that you have the confidence in the treatment you are receiving. At Queens Park Dental Team, we will put you at your ease with our vast experience and our friendly team who are here to listen to any concerns you have, answer your questions and guide you through every step of the treatment.
Why might I not be able to have treatment?
There are a variety of reasons why patients may be unable to have treatment. For example, if you have sensitive gums or teeth, this can be a reason for treatment to be denied. Also, if you grind your teeth or have tooth enamel recession, you may also be ineligible for treatment. There's nothing to worry about, though. By having a consultation, we can chat through your options and discuss how you can improve the appearance of your teeth in other ways or if you need other treatments before having your teeth whitened. Everybody is different, so we will advise you based on your specific needs.
If you want to have a smile that shines with teeth whitening Bournemouth, Queens Park Dental Team is here to give you your biggest smile yet!