Understanding dental emergencies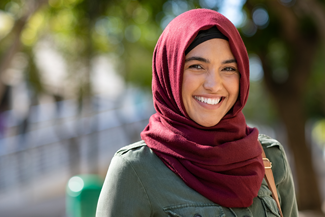 At Queens Park Dental Team we are an emergency dentist Bournemouth dedicated to making sure anyone who needs it gets the dental care they deserve, as quickly as possible.
We understand the past year has taken a toll on many people's dental health, as treatments may not have been as easily accessible as in a pre-pandemic situation. However, we stress to all our patients that our practice remains committed to providing comprehensive emergency dental care to anyone that needs it.
There are literally countless ways in which a dental emergency can arise, and not all emergencies are as obvious as dental trauma or tooth loss. Below will cover the various types of dental emergencies which we treat here at Queens Park Dental Team, and what signs and indicators patients should look out for so they are aware of when they should contact our emergency dentist Bournemouth.
What are the most common dental emergencies?
At Queens Park Dental Team, our emergency dentist Bournemouth truly has seen it all. No case is ever too much for our highly trained and professional team, and we never turn away a patient in need.
One of the most common dental emergencies we treat are cases involving facial swelling or tooth decay. This is unsurprising given the circumstances of the past year, and we are well-versed in treating all degrees of decay, gum disease or tooth abscesses.
What are the other types of dental emergency?
Alongside decay, there are also several other commonly cited cases in which a patient may seek out our emergency dental services. These include:
Injuries and accidents
Severe and constant toothache
Pericoronitis (inflamed gums)
Cellulitis (soft tissue bacterial infection)
Because of the nature of dealing with emergency dental problems, no two cases are ever identical. While patients may share the same symptoms, as their dental makeup and tooth health always varies each treatment is always a unique process.
What to do if a tooth has been lost
Losing a tooth through an accident is always traumatic and difficult. There can be literally thousands of ways in which a tooth can be lost – from falling during a sports game to slipping in the shower.
However, the steps that patients can take if they have lost a tooth to preserve its health and maximise the probability of a successful reattachment are always the same.
Firstly, if you can, pick up the avulsed tooth by its crown – avoid touching the root. Then gently clean the tooth with saliva or milk, not water as some people may assume. Next, if possible, try to reinsert the tooth into the hole yourself. If this proves to be too painful then preserve the tooth in milk or saline solution. Finally, contact our emergency dentist here at Queens Park Dental Team immediately.
When dealing with tooth losses, time is very much of the essence. The quicker you get yourself and your avulsed tooth into our emergency dental practice, the more likely it is that we can reattach the tooth.
We always try to treat emergency cases within a single day, but in more complicated cases where this isn't possible, we will always make sure that the pain is manageable and that a treatment plan is formed for the immediate future before the patient leaves our practice.