If you've been feeling down about having misaligned teeth, then Queens Park Dental Team would like to put a smile on your face. Many people believe that to realign their teeth they have to wear metal braces that will be uncomfortable and not rating high on aesthetics either. Thankfully, there is another way at Queens Park Dental Team, founded by Hannah Neve. Hannah has carefully selected a treatment for patients that is both effective and efficient, In-Line invisible braces. Teeth straightening Bournemouth just got a little more exciting…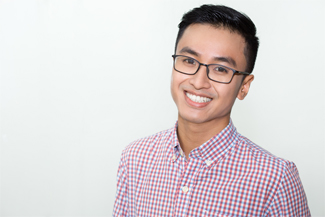 What are In-Line invisible braces?
In-Line invisible braces are an alternative to metal braces and consist of clear plastic aligners, which should be almost invisible to other people. They can treat a range of issues, including crooked, misaligned or crowded teeth and the treatment can take as little as 5 to 10 months. Regular braces can take between 1 to 2 years, so it is definitely a bonus to opt for this modern technology. The aligners work by applying pressure to your teeth to move them into the intended position. You will be given sets of aligners to wear and change between for the course of your treatment. You will also need to have regular check-ups with us to ensure that everything is in order.
What are the benefits of choosing this method for aligning teeth?
One of the popular reasons for choosing this treatment for patients is the discretion that the aligners offer, but also the fact that they can be removed when you are eating and drinking, as well as when you are brushing and flossing your teeth, easily maintaining your oral hygiene routine. The other benefit of being able to remove them is that you can take them out when you have a special occasion, such as a job interview, or when you are doing exercise. This flexibility is certainly an attractive prospect for teeth straightening Bournemouth with Queens Park Dental Team. From a financial point of view, this method of alignment is often more affordable than traditional braces and there is less chance that something will go wrong with them, meaning that you shouldn't need to come and see us for emergency appointments, so you won't have the worry of trying to get time off work.
How do I get them?
If you are keen to find out more about this method of realigning your teeth with teeth straightening Bournemouth, the first thing you will need to do is to book in for a consultation with us. We will check your teeth and advise you on the best course of treatment to suit your specific needs. If In-Line invisible braces are for you, we will take impressions of your teeth in order to get your aligners made to fit your mouth bespoke to you. The modern German technology will then be manufactured and sent to us.
So, if you fancy feeling great about your smile, why not give us a call at Queens Park Dental Team? We are on standby to welcome you to the practice and give you our professional advice about how to get a smile that makes you happy and want to smile all day! We understand that it can be hard to take the leap of faith, but we promise you, it will be worth it.