Whether you are suffering from unbearable toothache, or you have just lost a tooth in an accident, you need to know that your emergency dentist in Bournemouth is available.
That's why at the Queens Park Dental Team, we promise not to let you down when you need us the most. We will always do our very best to see you on the day that you call for an emergency appointment, although the earlier you call in the day, the more chance we have of fitting you in. And when you come in to see us, we will do our utmost to make sure that you leave us pain-free.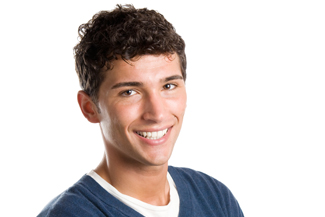 At Queens Park Dental Team, your emergency dentist in Bournemouth is Hannah Neve. Hannah is backed by a team of experienced and friendly staff, and no matter what the reasons are behind your emergency, we will never judge you for what has happened to your teeth. It's not unusual for people who are scared of the dentist to avoid coming for check-ups or treatment until things have gotten to crisis point. If that's the case, don't worry. We have seen it all before, and we won't give you a talking to. Even if you have never been to the clinic before, Hannah will listen to your personal needs so that she and the team can give you the best care to suit you. If needles are an issue for you, we can use our Vibraject needle-free pain management system.
Hannah is a skilled and highly experienced dentist who is used to dealing with a wide range of problems, from broken and knocked out teeth, to infections, abscesses and toothaches.
If your appointment with the emergency dentist in Bournemouth is because you have had one or more teeth knocked out, it's really important that you bring the teeth with you. The best thing to do is put them in your mouth, or store them in milk and get to us within an hour of your accident. Don't touch the root. This is because there is a very good chance that Hannah will be able to put them back into their sockets if they arrive with little or no root damage.