Many adults in the UK are afraid of the dentist. It may seem like a bit of a joke or no big deal, but it can be debilitating for some and have serious health consequences. According to National Smile Month, over half of all UK adults have a fear of the dentist, with 12% experiencing extreme anxiety. There are even websites dedicated to helping people overcome dental phobia.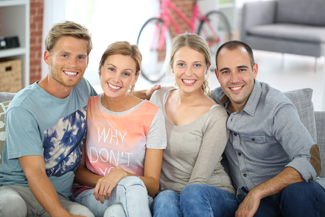 If fear of having dental treatment keeps you away from the dentist's chair, it means that the early signs of gum disease and tooth decay could go unrecognised, leading to severe toothache further down the line. Over-the-counter painkillers may take the edge off the pain, but they won't help you deal with the underlying issue.
Now you have a double whammy: fear of the dentist and the absolute need for the dentist.
You are safe in our hands
At Queens Park Dental Team in Bournemouth, our principle dentist Hannah Neve has treated many nervous patients in her 31 years in practice. She fully understands it's not an easy experience for all. Especially for those who need an emergency dentist in Bournemouth.
If fear of the dentist has kept you away and then you develop toothache, give us a call. We show care and compassion to all our patients. We will do everything we can to fit you in on the same day, though the earlier you call, the sooner we can see you at the emergency dentist in Bournemouth.
What to expect
At your appointment, Hannah will talk you through the treatment you need and answer any questions or concerns you have.
If your treatment involves having local anaesthetic, and fear of needles is one reason you feel anxiety in the dental chair, you can relax because we use the Vibraject injection technique. This is a pain-free way of administering anaesthetic that uses a high vibrational frequency to remove the painful sensation of a needle puncturing the skin.
Investing in such technology shows that we take dental phobia seriously: we won't dismiss you, lecture you or laugh at you. If you need an emergency dentist in Bournemouth, we are there for you.