At Queens Park Dental Team, we understand how stressful and upsetting needing an emergency appointment can be for patients. Our founder, Hannah Neve, set up the practice in 1991 and has been treating patients in need of emergency care ever since. Whether you have a dental abscess, toothache that makes you feel pain like never before, a gum infection, or something else, we are here to take care of you.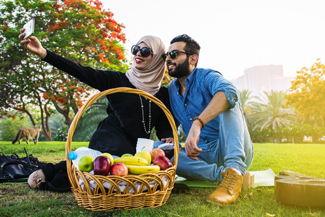 What is a dental emergency?
We completely understand that some patients aren't keen to bother people with their problems, but we also know that dental problems left untreated can cause a great deal of pain and suffering; that's why we wholeheartedly encourage our patients to contact us if they believe that the symptoms they are feeling aren't usual for them. By seeking treatment from an emergency dentist Bournemouth, you can potentially prevent further complications arising as well.
The types of issues you may have could be pain or swelling, potentially caused by tooth decay – these are the most common reasons that patients seek our help. Other issues may include accidents which include trauma to your mouth, such as a ball hitting you in the mouth during sports, and you may have teeth which have fallen out.
What do I do if my teeth have fallen out?
Any emergency dentist Bournemouth will tell you that if you lose teeth due to a trauma, then you need to try and bring any teeth that have fallen out with you. At Queens Park Dental Team, we advise that patients pick the teeth up by the crown – the part you can see when they are in your mouth – and try not to touch the roots of the teeth. You then have two options: you can try to put it back into the socket yourself. To do this, you need to clean the tooth with saliva first and only do this with adult teeth. If you try to put a milk tooth back in a child's mouth, then you can risk damaging the adult teeth underneath. If this isn't an option, put the tooth into a clean container and cover it in milk; this will keep it fresh until you can see us.
Our philosophy
At Queens Park Dental Team, we want all of our patients to feel cared for to the best possible standards. We have a team of nurturing and experienced staff who are ready to look after you when you need us most. We always seek to treat emergency cases on the same day, although this is easiest to arrange when contacted as early as possible in the day, so be sure to give us a call as soon as you think you may need our help.
If you're a nervous patient, being in an emergency situation may make you even more afraid, but we are here to talk you through everything and put you at your ease. We have a special vibration injection technique, which means that there is very little discomfort when having the injection, so you can sit back and relax after having local anaesthetic.
So, if you need an emergency dentist, Bournemouth, Queens Park Dental is here to help. Come and get treatment from highly experienced staff who truly care about making you smile when you need to most.