At Queens Park Dental Clinic we know that having a smile you can be proud of is important. A discoloured, stained smile can leave the most confident of us feeling vulnerable. Instead of hiding your smile and refusing to be in any photographs, book a consultation appointment with Hannah at our practice and start your journey to achieving a whiter, youthful looking smile today. Opting to have teeth whitening in Bournemouth will enable you to lighten the colour of your teeth by several shades, dramatically reducing the appearance of stains. The treatment we offer at Queens Park Dental Clinic means that you can undergo treatment from the comfort of your own home where you have complete control.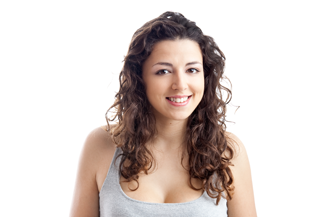 What can cause tooth discolouration and staining?
Throughout life teeth can become discoloured or display a yellowish tint due to all sorts of reasons. You only have one set of adult teeth, and these have to cope with every single bit of food and drink that you consume. Having good oral hygiene is important, and if you have a good brushing routine, use mouthwash and floss regularly, you are less likely to experience staining. However, over time your teeth can still become less white and drinking things such as tea, coffee and alcohol can increase your chances of discolouration as well as lifestyle habits such as smoking. If you are not satisfied with the colour of your teeth then having teeth whitening in Bournemouth could improve their brightness and allow you to enjoy your smile again.
A simple, straightforward way to keep your teeth white
The first step to achieving a whiter smile is to book a consultation appointment with Hannah, our dental professional. At this appointment you will be able to explain what kind of shade you wish to achieve and have an impression taken of your mouth. This impression will be used to make two clear trays that fit comfortably over your teeth. Once these have been created and you have booked your next appointment to collect them, your dental practitioner will provide you with a gel to place into your trays and you will have to wear them overnight or as instructed. This gel works by bleaching your teeth gradually. The amount of time you will need to wear them for depends upon how many shades brighter you have planned for your teeth to be.
Lightly stained teeth respond quicker to teeth whitening in Bournemouth, offering visible results in up to three weeks depending on your individual circumstances. You can still benefit from this treatment if you have darker stains, but treatment will take a slightly longer period of time. Patients who have false crowns or bridges can still benefit from this treatment, but it is recommended that your false teeth are also replaced to match the shade of your whitened teeth as the gel does not work on any kind of artificial teeth. If you have severely receding gums or sensitive teeth you may not be able to have this treatment as it may result in minor damage taking place.