If you mention the word orthodontics to most people then there's a strong chance that they'll be thinking of traditional metal braces that many children and some adults wear. If they have some familiarity with more modern dental orthodontics then they might even consider invisible braces or In-Line In Bournemouth however, here at Queens Park Dental we can also fit people with a speedier alternative and that's porcelain veneers.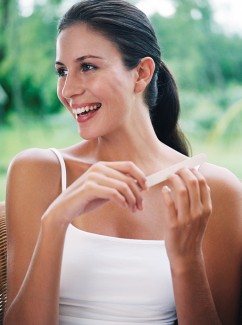 Obviously for those with more serious teeth problems your dentist will advise you of how they can correct crooked, crowded, or misaligned teeth using more conventional orthodontic methods, but for those with milder orthodontic issues then veneers can be the perfect solution for restoring both the health and beauty of a patient's smile.
So how do we do this?
Usually porcelain veneers are placed on the front surfaces of teeth in order to provide a better all-round cosmetic look, concealing chips, cracks, and flaws, but they can also be used in mild cases where patients for whatever reason don't want to undergo long periods of corrective treatment. Because porcelain veneers are customised to suit each patient's specific requirements they   complement surrounding natural teeth, not only in terms of texture and colour but also in shape and size. This means that porcelain veneers have the ability to…
Lengthen teeth that are too short
Close any unsightly or unwanted gaps between teeth
Straighten teeth that are slightly crooked
Improve the contours of misshapen teeth
Add strength to teeth that are weakened or cracked
Widen teeth that are too narrow
When one or more of these tasks are accomplished veneers have the ability to improve bite and create a great looking, uniform smile just like invisible braces in Bournemouth would, but in a fraction of the time. Aside from this, porcelain veneers are strong and durable and can last up to 10 years. They're also easy to replace should the need arise.
If you have a mild orthodontic problem but don't fancy going through the process of traditional orthodontics in Bournemouth then don't be surprised if your dentist suggests porcelain veneers as an instant alternative. To find out more, why not contact Queens Park Dental and book yourself a no-obligation consultation with Hannah. Here we'll discuss your dental needs in a friendly, professional way and come up with a solution to suit you To make an appointment either visit our website at www.queensparkdental.co.uk or contact us directly on 01202 303 322, especially in a dental emergency. Don't let crooked teeth spoil your beautiful smile.