Don't panic. Even though that dreadful feeling, that tsunami of shock, fear and pain may be threatening to overwhelm you, right now you need a clear head.
It's hard to be rational when you've just had an accident that has knocked your teeth out. The last thing you need is to have to spend time researching a good local emergency dentist in Bournemouth. You just want to be able to ring them up for an appointment, preferably right now.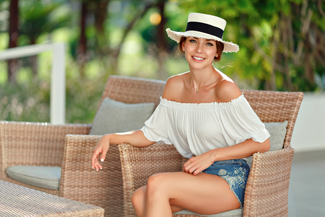 If you play a lot of sport and are in a team that travels for competitions and matches, it's a good idea to find out in advance where the good emergency dentists are. If you are coming to the south coast, you can add Queens Park Dental Team to your list as an experienced emergency dentist in Bournemouth.
Before you get in the coach to come here for your rugby match, or bike ride, or whatever potentially tooth-removing activity is your forte, it's wise to put our contact details into your phone, or your team captain's, so no one has to think too much if anyone's teeth do get knocked out. If you put in our phone number, address and postcode, you have all the information you need to make an appointment and get to us as your emergency dentist in Bournemouth.
Also, take emergency supplies to the match:
a clean handkerchief
a small bottle with some milk in.
If you lose a tooth
Make sure you all know the drill of what to do if a tooth is knocked out;
Try and get to us within an hour, and we may be able to save your tooth by putting it back in;
Get a clean handkerchief and bite down on it to stop any bleeding;
Pick the tooth up by the crown. Do not touch the root. If it is very dirty rinse it in milk;
Put it back into the socket yourself. If you can't, store it in milk, or in your mouth, but not in water;
When you call for an appointment don't forget to ask to see the dentist straightaway so they can put your tooth back.