The nature of a dental emergency makes it so that often urgent action needs to be taken to help a patient find relief from excruciating pain and discomfort. In some situations, proactive action makes the difference that can save a tooth that otherwise would be lost, leading a patient then having to pay for costly missing teeth replacement appliances. Prompt action by an emergency dentist can avoid the many challenges of having teeth missing.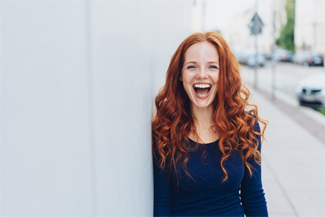 Our emergency dentist Bournemouth, Hannah at Queens Park Dental Team, is competent and well-experienced in assessing and treating dental emergencies to bring much-needed relief to patients.
As emergency dental care services are not offered at every dental clinic it is a good idea to find an experienced emergency dentist Bournemouth before you actually have need of one, so that no time is lost locating one when incidents arise. A dental clinic that offers emergency dental care will have in place measures to accommodate dental emergencies that often come unannounced. As an emergency dental clinic we make provisions for emergency dental appointments. We look at some of the factors that set apart a top emergency dentist Bournemouth.
Tips to finding quality emergency dental care
Identify a dental emergency correctly
One of the often misunderstood things is what constitutes a dental situation that requires urgent care. This is because some types of real dental emergencies are not accompanied by excruciating pain and the patient may not be aware that they need to see an emergency dentist straight away.
Facial pain of any intensity or injury to the mouth area are the most obvious signs. Not so obvious but equally worrying is a tooth that has been knocked out or infected teeth and gums. Failure to treat these conditions with immediate professional care will result in a patient facing long-term damage and more serious consequences that are both costly and complex to treat. It must be remembered that even if the pain recedes, urgent dental attention should still be sought.
Look for the right skill set
Experience in providing a range of urgent dental care services is the first prerequisite to look out for. Emergency dental care will be listed as one of the core services on the dental services menu. We are suitably equipped and staffed to handle dental emergencies quickly and successfully.
Ask about patient age range
Make sure to enquire about which age groups the emergency dentist has experience in treating. A dental practitioner who only sees adult patients may not be suitable for younger patients.
Patients looking to lessen the likelihood of experiencing a dental emergency would do well to ensure that they keep to all scheduled dental check-up appointments. Next to daily brushing and flossing at home, these appointments form the defence line against poor oral health issues.
Dental emergencies can make life that much more challenging for already time-constrained patients. Knowing exactly where to get urgent dental care when a situation calls for it, can do much to reduce anxiety levels and stress. Queens Park Dental Team is your go-to dental clinic for routine dental care as well as dental emergencies.