Find your smile again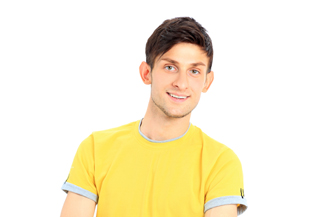 Countless adults and young people throughout the country are unhappy with the shape of their teeth. What is less common, however, is the people who decide to do something about it and seek out teeth straightening in Bournemouth from us here at Queens Park Dental Team.
Those who do may find there to be treatments available to them that they had never previously considered and that attaining their perfect smile was easier than first thought.
What are my options for teeth straightening in Bournemouth?
Many people assume the only way they could achieve a straighter and healthier smile is through traditional metallic braces. However, this may have been true several decades prior but is now far from the case.
At Queens Park Dental Team we offer our patients the ability to realign crooked teeth without anything being fixed to their teeth, or allowing anyone to notice they are undergoing treatment at all!
In-Line with the times
This is possible through the In-Line Invisible braces system, which only consists of a uniquely made, custom retainer. This retainer is both thin and transparent, making it completely undetectable when the patient wears it over their teeth.
Inside every In-Line retainer, which we custom build, there are pressure-points that are placed deliberately so as to force the identified teeth into their correct space over time.
This is found by most to be a far more comfortable and less invasive method of achieving straighter teeth as the retainers are soft and nothing is fused within the patient's mouth.
Another massive attraction to In-Line teeth straightening in Bournemouth here at Queens Park Dental Team is that it can realign a patient's smile in as short a timescale as just 5-10 months, whereas traditional fused braces typically take around 1-2 years!
Unsurprisingly, In-Line treatment has become massively popular amongst teenagers and younger adults. This is primarily because of the discrete nature of In-Line retainers allowing them to undergo teeth straightening, without alerting attention.
An additional attraction to the In-Line orthodontic method is that patients can remove their retainers whenever they want. Unlike almost every other form of orthodontic alignment treatment, if patient's wish to eat tough foods or pose for a photo they can quickly and easily remove their In-Line retainer.
How can I get In-Line treatment?
At Queens Park Dental Team we always begin each treatment that we offer with a consultation with one of our expert practitioners. This also gives us a chance to talk to the patient's on a one-to-one level and understand exactly what they are hoping to achieve from their treatment.
Following this, we will then examine the patient's current oral health, to determine the amount of work they'll need, or if something may prevent us from initially carrying out In-Line treatment, such as gum disease.
Providing the patient is eligible, we will then take the impressions we'll need to create their customer retainer sets. The In-Line retainer system is German engineered and uses dual plastic layers to achieve comfortable dental alignment.
If you are interested in finding out your eligibility or just learning a bit more about the In-Line process then we'd love to hear from you. Simply call us today and arrange for a consultation at the next convenient time!