Ever the popular way to boost your confidence and improve the appearance of your teeth, dental whitening is a popular cosmetic option that we offer at Queens Park Dental Team.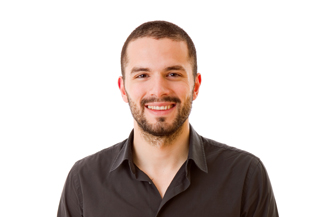 While many patients assume that an over-the-counter toothpaste can offer similar results as a professional whitening performed by a dentist, this is simply not true. For a start, the chemical composition of the whitening gels are different; in a shop-bought whitening paste, any bleaching agents will be weaker, so it is unlikely to work against darker, more stubborn stains. And unless you are a dentist yourself, it would be extremely unwise to attempt whitening with a stronger bleaching agent at home!
When you come to us at Queens Park Dental Team for teeth whitening Bournemouth, our cosmetic dentist Dr Hannah Neve will assess if you are suitable for the type of whitening that we use – White Dental Beauty. A mixture of in-surgery and at-home treatments, this gel is guaranteed to whiten your smile in 3 weeks or less. Perfect!
How does this type of teeth whitening Bournemouth work? Read on for our brief guide.
Initial assessment
When you come to Queens Park Dental Team to have teeth whitening Bournemouth, you will need to attend an assessment with Dr Hannah Neve.
She will discuss how this treatment works with you and will ensure that all of your questions about White Dental Beauty are answered. If after this meeting you want to go ahead with this type of whitening, we will take impressions of your teeth.
Impressions
For White Dental Beauty to work, you will need to have a set of custom-fitted trays which you will need to wear at home.
The trays may take up to 10 days to arrive back at our surgery and when they do, you will be contacted for an initial whitening session with our cosmetic team.
First session
During your first session, we will protect your gums with a covering and apply a more concentrated version of the White Dental Beauty gel to your teeth.
Painting it on like nail varnish, we will apply the appropriate amount required to obtain the whiteness that you want. Once you leave our surgery following this treatment, you will be equipped with your trays and whitening gel to continue the whitening at home.
At home whitening
The oxidising gel used in White Dental Beauty (which is composed of hydrogen peroxide, urea and sodium) will need to be put into the custom-fitted trays and ideally worn overnight.
Continuing this each day, you will notice the whitening effects of the gel within a week and you can stop as and when you feel your optimum whiteness has been achieved.
Second session
After 2 or 3 weeks, you will need to come back for the second whitening session.
The same as the first session, we will paint on the whitening gel and wait for it to whiten your teeth to the ideal shade. And voila! You can leave with your gorgeous, whiter smile.