Emergency dentistry is a field of dental care that works to relieve immediate dental pain that the patient is feeling, in addition to making any further appointments that may be required to fix the dental concern. At our emergency dentist in Bournemouth, we boast a team of highly experienced dental healthcare professionals, whilst administering our emergency dental treatments within both a friendly and modern dental practice!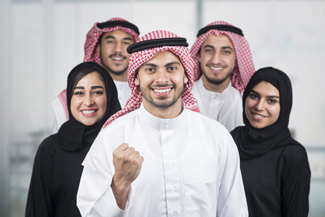 Why choose our emergency dentist in Bournemouth?
At our dental surgery within Bournemouth, we understand that many of our patients' may be finding it hard to find the right emergency dentist for them! The modern field of emergency dental care can be confusing, especially for patients who require emergency dental attention! If you are experiencing a dental emergency then we urge you to call our practice number located on our website.
How do I know if its a dental emergency?
Many of our patients' may be unsure whether their dental concern warrants an emergency dental appointment, however, Hannah (along with the rest of our emergency dental team!) is always on hand to tend to any queries or concerns our patients' may have!
Did you know?
At our emergency dental clinic within Bournemouth, we strive to treat all of our emergency dental patients' on the same day of their concern! If you are still waiting for a visit to our surgery and are experiencing a fair amount of pain, then we suggest you take a safe 'over the counter' pain relief to ensure you are as comfortable as possible!
Why is it important to treat a dental emergency?
A dental emergency can come in all shapes and sizes, tooth decay is just one common example of a dental emergency which can, unfortunately, lead to an excess of dental pain for the patient!
What causes dental decay?
Dental decay is extremely common within the field of emergency dentistry and can be caused by patients' refraining from staying up to date with their oral hygiene! Many patients may miss their scheduled bi-annual dental check-up which can cause unwanted oral bacteria to accumulate within the mouth! This bacteria can lead to oral diseases and infections, which unfortunately welcome pain, it is therefore suggested that you make an appointment with a member of our team as soon as you are able!
I'm feeling nervous about paying a visit to your surgery, what should I do?
Dental anxiety is often misconceived as only being experienced by patients' of young ages, however, this is not the case! Individuals of all ages can experience dental anxiety, and it can stem from negative childhood experiences which are carried long into adulthood. If you are a patient who is experiencing dental anxiety, then you need not fear!
Did you know?
At our surgery within Bournemouth, we offer our patients' a wealth of experience when working with nervous patients'. At the practice, we understand that many nervous patients may refrain from having their dental emergency treated, however, our team is here to reassure you! Our modern dental techniques often mean that our treatments carry virtually pain-free procedures, which means our patients' are in safe hands!