When you smile for photos, do you often have your mouth closed? Do you hide your smile from other people?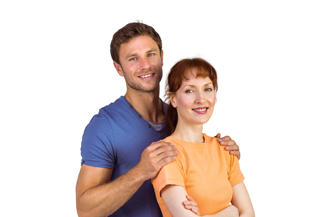 If so, you may be one of the many adults who feels self-conscious about their smiles; indeed, as many as 75% of all adults have a misaligned or asymmetrical smile, equating to a great number of people feeling self-conscious when they show them off.
In years gone by, having teeth realigned as an adult was seen as an enormous undertaking – the wearing of metal braces, the orthodontist appointments and of course the cost, led many adults to decide against any kind of orthodontic option. Today, there are numerous options available for adults who want to straighten their smiles, and few of them involve the use of metal braces!
When you are looking for teeth straightening in Bournemouth, contact our team at Queens Park Dental. With a wealth of experience surrounding adult orthodontics, our team can provide you with a range of different types of brace, each designed and chosen to suit your individual orthodontic needs. And, as all adult aligners are designed to be fast and discreet, what have you got to lose?
One of our most popular braces, the In-Line brace, is perfect for correcting misalignments and protrusions without costing a fortune. Want to learn more? Read on for FAQs about this aligner.
What are In-Line braces?
In-Line braces are in a group of braces known as invisible braces, along with other brands like Invisalign.
When it comes to teeth straightening in Bournemouth, they do not use wires or tightening to move teeth. Treatment consists of a set of plastic trays being used to straighten the teeth over a period of months, with each tray being changed every 2 weeks on average.
They are removable, custom-fitted and easy to use around a busy lifestyle.
How long do they take to work?
While teeth straightening in Bournemouth is individualised and based on your own requirements, on average, In-Line braces take between 5 and 10 months to work.
Remember that length of treatment will also depend on you sticking to the treatment plan, and advising our team at Queens Park Dental of any concerns or issues that you may be having while wearing this aligner.
Am I suitable for them?
If you have overcrowded teeth, large gaps or issues such as minor to moderate misalignments, then it is likely that you will be suitable for these braces. You also have to be 18 years of age and have good oral health to undertake treatment with this brace.
Are they expensive?
As you can see a member of our regular dental team for this brace and due to the fact that the treatment is faster, the In-Line brace is an affordable alternative to traditional aligners.
Are they uncomfortable to wear?
In a word, no. As they are custom-fitted to your teeth, made from smooth plastic and do not exert excessive force to move the teeth, they are more comfortable than regular orthodontic braces.