Do crooked or unevenly spaced teeth cause you problems? Having straighter teeth may allow you to stop hiding your smile, dreading photographs or feeling awkward in social or professional situations. Did you also know that correctly positioned teeth are healthier? This is because they are easier to clean. Also, properly aligned teeth work better as the bite functions correctly. Hannah Neve at Queens Park Dental Team offers teeth straightening in Bournemouth which enhances oral health and gives you a great smile to boost your confidence.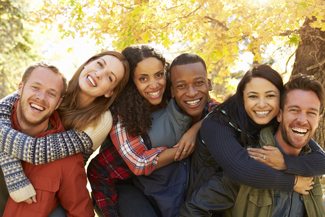 Modern options for straighter teeth
Many people miss out on corrective work as a child and dismiss it as an adult due to concerns over procedures which they believe are intrusive, unsightly, uncomfortable and time consuming. However, advances in technology mean that having straighter teeth does not rely on having a mouth full of metal for long periods. Hannah is proud to provide her patients with discreet teeth straightening in Bournemouth. In-Line invisible braces use a series of clear plastic trays to gradually guide your teeth into place. They are almost undetectable and made of smooth plastic that fits your mouth exactly. The aligners can be removed for eating and cleaning so fit into your lifestyle easily. You will be provided with a new set every four to six weeks. These are made to fit the changing position of your teeth and continue to guide them into the right place.
Get results fast
Once you have decided on your dream smile, Hannah wants to make sure that you achieve it as soon as possible using teeth straightening in Bournemouth. The In-Line invisible braces system works very quickly and you could be enjoying your new smile in 5-10 months. This is considerably faster than traditional braces treatment, which can take up to two years. As treatment time is very rapid, you also cut down on costs. At the end of the process you will be provided with a retainer to keep your teeth in the correct position.
To find out how teeth straightening in Bournemouth can give you the smile you long for, please do get in touch with Hannah and her experienced team today.