Your teeth are vital to your health and appearance, so we welcome you for regular appointments and encourage a good programme of care at home. Some people avoid their regular visits to the dentist due to anxiety or simply being too busy. In these cases, decay can cause severe pain in an emergency situation. However, you can still experience problems, even if you look after your teeth well.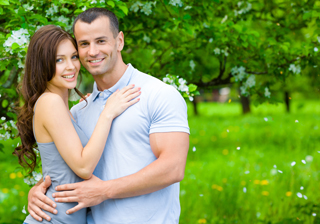 Whether you are in discomfort, experiencing bleeding or have damaged or lost a tooth, we know that you need assistance fast. We can also help with lost fillings, missing crowns and facial swelling. Patients who use the Queens Park Dental Team trust us as their emergency dentist in Bournemouth, as we respond quickly and professionally, whatever their problem.
Ensuring your comfort
The first stage to seeing us as your Bournemouth emergency dentist is a thorough inspection of the damaged area. This may include taking x-rays but, importantly, the area will be numbed if necessary using anaesthetic, and sterilised to prevent infection.
Nervous patients can relax as we have a great track record of putting our patients at their ease and can offer anaesthesia using Vibraject. This technique uses vibrations during the delivery of the anaesthetic, which means that there is very little pain. Whatever your prior experience of seeing a dentist, we hope you can trust us as your Bournemouth emergency dentist.
The benefits of timely treatment
If you need an emergency dentist in Bournemouth, you should not have to wait, as this prolongs your discomfort and can complicate treatment. Medication bought from the chemists may help for a while, but you do still need to see us promptly. Pain from an infection or abscess can be debilitating, but can be resolved by root canal work or extraction if there are no other options available.
Getting attention quickly can improve the likelihood of any procedures being successful and reduce the chance of infection. Ignoring damage or pain can lead to longer-term problems, so it pays to get issues resolved as soon as possible.
With the Queens Park Dental Team, you can be confident that we will offer professional and friendly care as your emergency dentist in Bournemouth.