Are you one of the millions of adults who are unhappy or self-conscious about their teeth? Some adults spend their lives covering their mouth when they smile, when they laugh or when they talk. Many are concerned it could be too expensive or invasive to treat their crooked or crowded teeth.
This just isn't the case, as now teeth straightening in Bournemouth can help you. In-Line clear braces are a revolutionary technique where in as little as five months you can have a smile to be proud of. Gone will be the days of crooked and misaligned teeth. Your new In-Line clear braces will leave you feeling more confident and free to laugh and smile.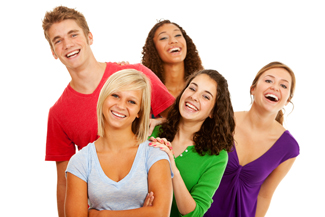 What is In-Line?
In-Line consists of a set of removable clear aligners, which means the teeth are corrected and repositioned without the need for uncomfortable metal braces. In-Line is almost transparent and at the same time gently moves the teeth.
Are they suitable for me?
If you have crowding and alignment issues with your front teeth and want a fast, effective minimally invasive solution, In-Line teeth straightening in Bournemouth, could be the solution. A consultation with our in house professional, Hannah Neve, could see the start of a new you. The system is suitable for patients of at least 18 years of age and can correct almost all cosmetic cases of 'crowded' or 'gappy' teeth. Many patients also find that In-Line treatment leads to an improvement in the maintenance of good dental hygiene and therefore an overall improvement in dental health.
Hannah will be happy to discuss any other queries you may have about your teeth straightening in Bournemouth, at your consultation with Queens Park Dental Team.
How do they work?
In-Line clear braces are made in Germany. Each brace will move teeth by up to 0.6mm. A series of braces will be required to gradually move teeth into their required position.
Each brace will need to be worn for four to six weeks. They are worn on average 20 hours per day and can be removed for eating, drinking and for social events if necessary. They are transparent, virtually invisible to other people and are very comfortable to wear.