Invisible Braces (In-Line)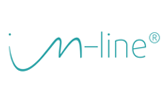 Many adults have crooked or misaligned teeth, which can make them feel self-conscious about their smile. If you think about your own teeth, do you cover your mouth with your hands when you smile or laugh? Have a look at our Smile Check for the right questions to ask yourself about your teeth.
While a lot of adults dream of straighter teeth, they think the only option to correct them is traditional metal braces, and the thought of having to wear these train-track style braces for a year or more puts them off seeking orthodontic treatment.
However, modern orthodontic techniques enable many patients to wear braces that are practically invisible, meaning nobody will know you're wearing them unless you choose to tell them. In many cases treatment is also much faster than with conventional braces.
At Queens Park Dental Team we use In-Line Invisible Braces to help adults correct crooked, crowded or misaligned teeth. These braces can move your teeth quickly, with most treatments lasting between 5 and 10 months. Compare that with the standard treatment time for regular braces, which can be 1 to 2 years. This treatment is also often more cost-effective than standard orthodontic braces.
In-Line Invisible Braces use modern German technology that utilises twin clear plastic layers to gently move your teeth into their new position, without any attachments to the teeth or unsightly metal brackets or wires. They are also very comfortable to wear and can be removed for eating and for cleaning your teeth.
If you opt for treatment with In-Line Invisible Braces, you'll have an initial consultation to take accurate impressions of your teeth. All the In-Line braces are custom-made to adjust your teeth to their new position and you'll have a series of aligners to wear at home, wearing each set for 4 to 6 weeks. At the end of treatment you'll need a fixed or removable retainer to ensure the teeth stay in their new position.
If you have crooked, crowded or misaligned teeth, get in touch with the practice to discuss whether In-Line Invisible Braces are suitable for you.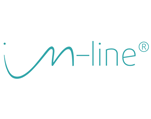 Align Your Teeth The
Easy Way With
In-line Invisible Braces
FREE Consultations for In-Line Invisible Braces.
Contact the Practice today
back to treatments